GSG Sturzpads für Kawasaki Z 400 (19-)
GSG crash pads by probrake
Our crashpads deliver superior crash protection and set new standards in optics and fitment.
The detachable "pb" crash pad caps intercept up to an additional 1300 Newton. In case the bike tips over or you have a light accident, it often suffices to exchange the pb caps.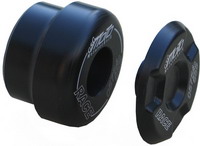 The highly abrasion resistant nylon pads protect the bike's frame, engine and fairing parts.
Highly resistant material with a fitted aluminum socket.
Impact absorbing crash pad caps with a special lamella profile prevents frame breakage.
probrake by GSG
The free space (marked green in the graphic illustration) is an additional impact absorbing zone. On mild accidents, it's often enough to exchange the top cap.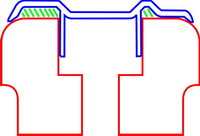 The Crashpads are being designed and produced in Germany.
The nylon pads, as well as all the supporting elements are always milled from solid material. No parts are being moulded! Due to this practice, a significantly higher strength and stability are achieved.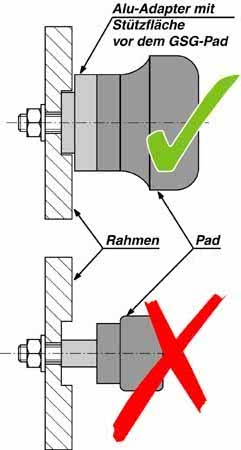 Delivery contents:
Complete crash pad kit. With all necessary parts and manual.
All parts are available separately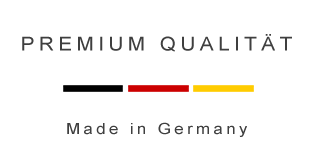 ---