Stahlflex Bremsleitung Satz für De Tomaso Pantera Typ 874
Productdetails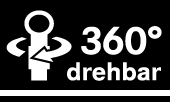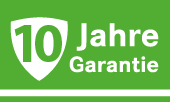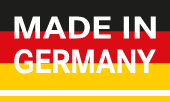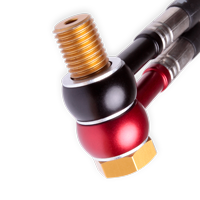 Delivery contents:
Ready-to-mount line kit, incl. required accessories (sealing rings) and parts certificate
Benefits:
Exact pressure point
Best haptic
Less leverage needed
Shorter braking distance
Safe against marten bites
Extremely resistent
Almost indestructable
TÜV and DOT approved
Fast delivery
Excellent service
We don't charge extra for custom hoses
Technical details:
Manufactured in accordance to international EG-policies
Meets US FMVSS and DOT standards
High-strength aluminium- and stainless steel banjos
Plastic covered hoses upon requested
Original TEFLON® inner core (PTFE)
Tensile strength more than 240 Kp
Burst pressure 966 bar
Minimal bending radius 38mm
Diameter 3,2 x 6,2
Not flammable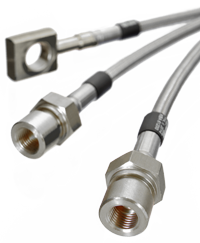 The probrake steel braided hoses give your car the best possible brake feedback and handling.
You will be blown away by the exact pressure point and you will make your ride safer!
probrake makes your steel braided hoses with brass or stainless steel fittings. These have a significantly higher tensile strength and they don't oxidize.
The hoses are very resistant and are perfectly suited for motorsports and racetrack use as well as OEM.
We also make steel braided brake lines for oldtimers with vintage style look.
Our brake hoses comply with the US FMVSS 106 and DOT.
The hoses are not flammable and are suitable for temperatures from -70°C to + 200°C. (-94°F to 500°F)

Didn't find what you are were looking for? Request an offer.
We can produce hoses to your specifications or to your sample. Just send us the brake lines you want to be copied.

div>img class="img_responsive"style="margin: 20px 0px 0px 0px; max-width: 100%; height: auto;" alt="probrake PKW Stahlflex Bremsschlauch Anschlüsse" src="https://img.probrake.de/desc_images/leitunge_side_schwarz.png" align="right">/div> div class="before_heckschen"> ul class="heckschen"> li>Manufactured in accordance to international EG-policies/li> li>Meets US FMVSS and DOT standards/li> li>High-strength aluminium- and stainless steel banjos/li> li>Steel braided lines, plastic covered upon requested/li> li>Original TEFLON® inner core (PTFE)/li> li>Tensile strength more than 240 Kp/li> li>Burst pressure 966 bar/li> li>Minimal bending radius 38mm/li> li>Diameter 3,2 x 6,2/li> li>Not flammable/li> li>Operating temperature -70°C to +260°C/li> /ul> /div>