probrake REVO clip-on handlebars for Ducati 1000 GT (06-10) C1
Due to their low position, the stock clip-on handlebars on superbikes are great for the racetrack.
For use on the street, or on longer rides, not so much.

Our probrake REVO clip-ons offers an individual solution. You can adjust the handlebar position to your liking. Due to the many possibilities, the rider can decide to change the setting at any time. Choosing between comfortable riding or racetrack use.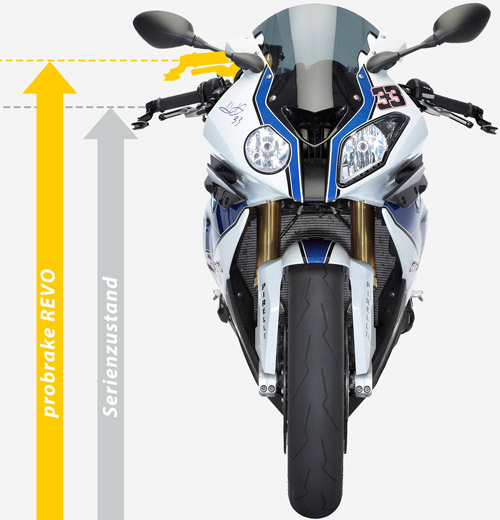 Fakten:
More fun and better ergonomics on superbikes
Up to 15cm (6") higher than stock
Highest level of safety against handlebar twisting due to the three-way-clamp
Adjustable bars for additional fine tuning
Laser etched scaling for a symetrical and precise adjustment in all positions
TÜV Parts certificate
All parts can be ordered as spares
All parts are interchangeable (left / right side)
Max. usable length on the handlebars is 23cm (9")
CNC milled triple clamp
Handle bar diameter of 22.2mm (7/8"), inner diameter 12mm (1/2")
Attention Further modifications might be necessary, depending on the bike type
Due to its construction, the REVO handlebars may also be mounted above the top yoke, not just under it!
The probrake REVO handlebars are being shipped with uiniversal mounting instructions and TÜV parts certificate.
Pro Thunder Champion 2017, 2018 and 2019 with our new probrake REVO handlebars. We congratulate Sascha Roth on his victory!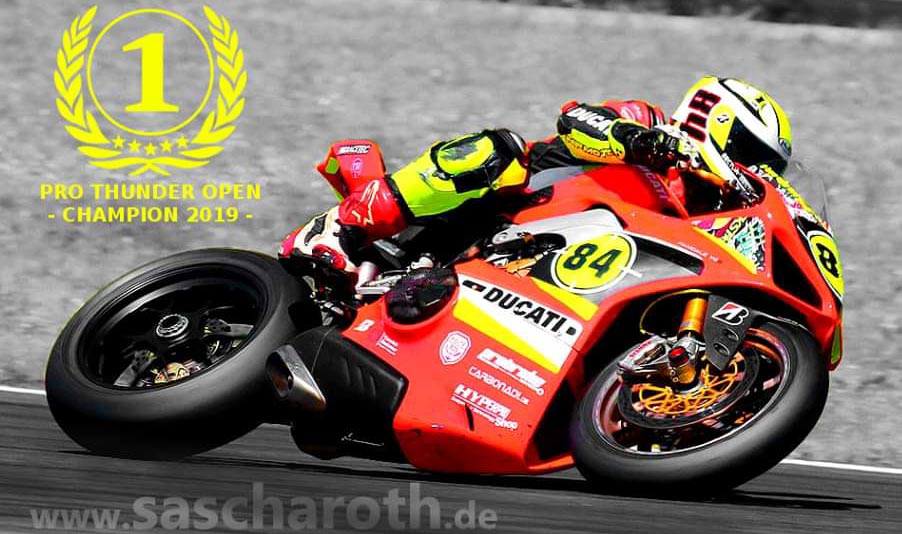 ---