probrake Stainless Steel Brake Hoses: Customized Solutions with TUEV Certification for Maximum Performance and Safety
Customization Meets Precision: We Manufacture Your Stainless Steel Brake Lines According to Your Wishes!
With probrake, you have the freedom to design your stainless steel brake lines precisely according to your needs. Our online configurator offers an almost limitless selection of high-quality components and combinable connectors. Whether for motorcycles, cars, vintage vehicles, or specifically for tuning – the possibilities are nearly endless. From the length to the types of connectors and holders, you can customize everything. And with a wide range of color options for connectors and sheaths, no wish remains unfulfilled.
...
Page 1 of 1
Items 1 - 2 of 2
---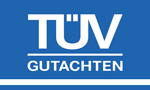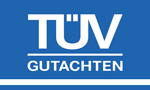 Technical Excellence and "Made in Teningen" Production
The high-quality individual components you select are manufactured at our factory in Teningen. Each product undergoes extensive testing before being sent directly to you with a TUEV certificate. This ensures that every stainless steel brake line leaving our premises meets the highest quality standards.
10-Year Warranty: A Sign of Our Confidence
Yes, you read that correctly. We are so convinced of the quality of our products that we offer a 10-year warranty on probrake stainless steel brake lines.
The Stainless Steel Configurator: Your Tool for the Ultimate Braking Experience
The Stainless Steel Configurator is not only a must-have for motorcycle enthusiasts but also for car owners. It's the perfect tool to customize your brake hoses or clutch lines while benefiting from trusted probrake quality.
Why Choose probrake?
- Precise Pressure Point and Shorter Braking Distance: Our stainless steel lines provide a constant and direct pressure point, facilitating safer and more efficient braking.
  
- Easy Installation with TÜV Certificate: All connectors are rotatable, ensuring twist-free installation. Furthermore, each of our products comes with a TUEV certificate and a detailed installation guide.
- Weather and Rodent Resistant: Our lines are virtually indestructible and resistant to weather conditions as well as animal bites.
- Direct from the Manufacturer: With over 10 years of experience, TUEV certification, and a registration with the Federal Motor Transport Authority, we are your reliable partner.
Your Next Step: The Ultimate Combination of Performance and Safety
Are you ready to take your braking performance and safety to the next level? Then use our Stainless Steel Configurator now and discover how easy it is to create the perfect stainless steel brake lines for your vehicle.