Custom steel braided hose, brake-hose clutch-hose, custom made according to your specifications
Description
Custom made steel braided hose:
Brake or clutch hose made according to your specifications for motorbike or car.

Package contains:
A ready to mount steel braided hose made with your measurements including sealings (if banjo fittings), TÜV part certificate and mounting instruction.

Key benefits:
Exact pressure point
Best haptic
Lesser leverage needed
Shorter braking distance
Safe against marten bites
Extremely resistent
Almost indestructable
TÜV and DOT conform
Fast delivery
Excelent service
Technical details:
Manufactured in accordance to international EG-policys
Meets standards of US Norm FMVSS 106 and DOT
High-strength aluminium- and stainless steel banjos
Plastic covered hose if requested
Original TEFLON® inner core (PTFE)
Tensile strength more than 240 Kp
Burst pressure 966 bar
Minimal bending radius 38mm
Diameter 3,2 x 6,2
Non inflammable
Working temperature -70°C to + 200°C
Easy mounting:
Turnable fittings
Mount ready and
TÜV certificate
The probrake steel braided hoses give your bike the best possible braking feedback and handling. You will be blown away by the exact pressure point and can also enjoy a safer ride!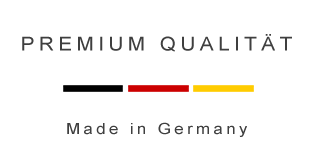 Didn't find what you are looking for? Ask us for an offer!

Manual - PDF
Mounting Instructions for probrake steel braided brake hoses (motorbike)
---